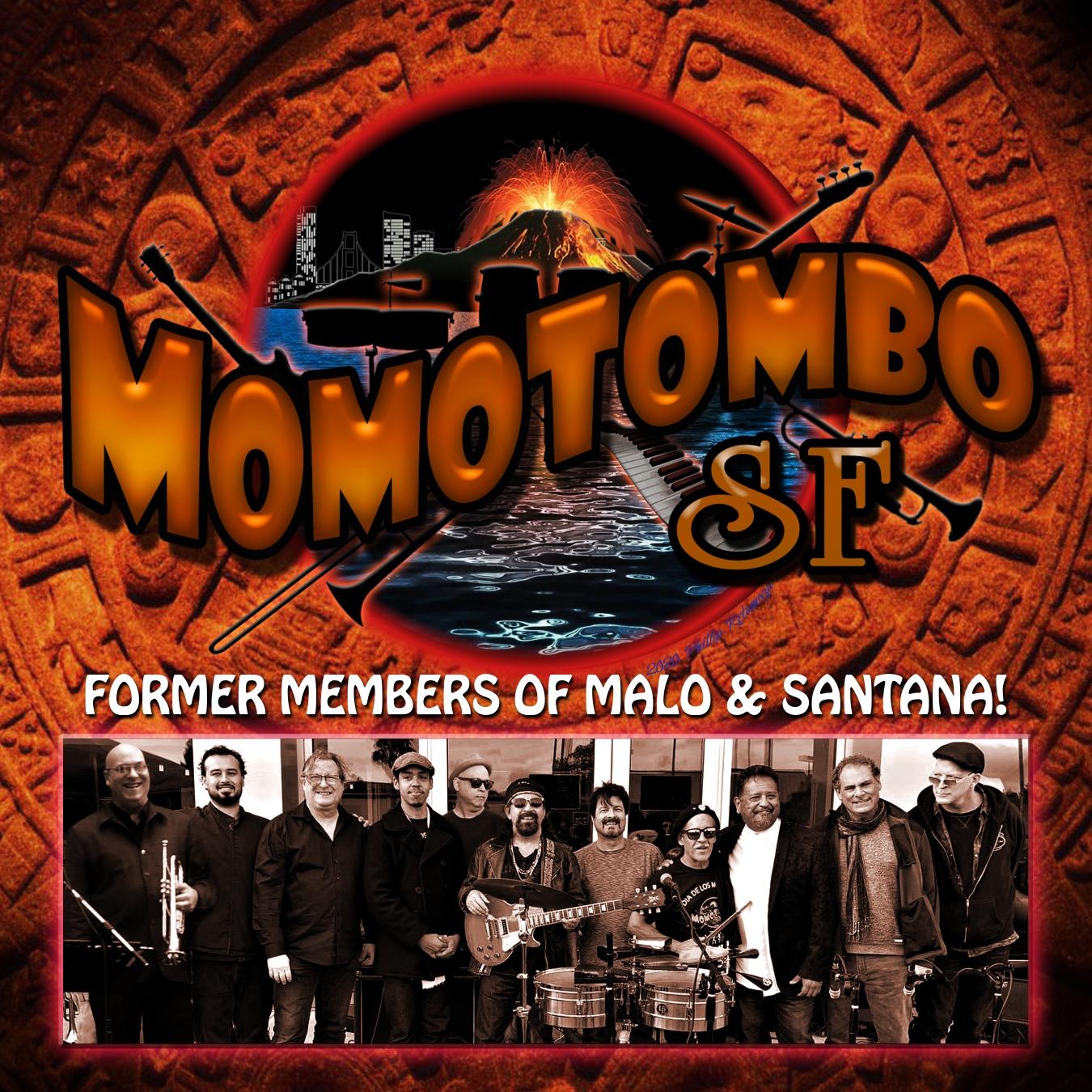 Fridays at the Hood at the Historic Hood Mansion featuring MOMOTOMBO SF
MOMOTOMBO SF is a 10 piece group of prominent San Francisco Bay Area musicians, comprised mainly of notable alumni of Malo and Santana. Their emphasis is on musicianship and improvisational creativity, with the intention of keeping the Latin Rock legacy alive through sharing their music in live concert format.
MOMOTOMBO SF concerts feature the music of both Malo and Santana, the iconic San Francisco native bands from which MOMOTOMBO SF's core members came. Their mastery of the exciting interplay of Latin Jazz and Rock, driven by Latin rhythms and Afro Cuban beats, creates a powerful and authentic Latin Rock sound straight from the adventurous, psychedelic days of Winterland and The Fillmore. The name MOMOTOMBO SF comes from the title of the first song on 1972's Malo Dos album, "Momotombo," which is also an active volcano on the shores of Lago de Managua, Nicaragua. SF is for San Francisco, where the explosive sounds of groundbreaking Latin Rock erupted. MOMOTOMBO SF. Come experience the fire!